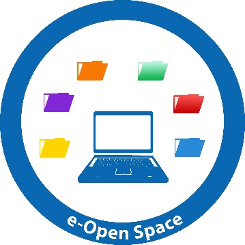 Duration: 1 September 2017 – 31August 2019
CONSORTIUM:
Commission for Personal Data Protection (Bulgaria)

Urząd Ochrony Danych Osobowych (Poland)

Agencija za zastitu osobnih podataka (Croatia)

Sofia University St. Kliment Ohridski (Bulgaria)

Uniwersytet Jagiellonski (Poland)

Gruppo di Volontariato per Minori e Adulti Sieropositivi (Italy)
The project proposal aims at implementing an innovative approach to development of sustainable strategic partnership between data protection authorities, academia and non-government sector in providing short-term non-formal digital learning. The project is first of its kind unifying DPAs, universities and non-governmental sector from 4 (four) EU Member States – Italy, Poland, Bulgaria and Croatia. It is a cross-sectorial project targeting the horizontal policy of personal data protection.  The number and the type of project partners have been carefully thought through. The project consortium is precisely formed in order to cover all aspects of data protection. The inclusion of 3 different DPAs is crucial for collecting and summarizing all points of view considering data protection in order to examine and reach all possible solutions and training content in compliance with national legal and administrative practice and in compliance with the new EU data protection legal framework.  Legal, IT, training and international cooperation experts from the participating DPAs explored all aspects related to awareness raising and training in the field of personal data protection in the EU. The inclusion of two universities ensured the application of most up-to-date educational methodology, needs assessment and a direct link to the target groups. Last but not least, a non-governmental organisation contributed with its experience and learning content assessment.
A network of DPAs is another important project result. The network reaches the general public in several ways – DPAs practice, media, brochures, multiplier events, etc. The role of the universities was not only transmitting the messages of the future network for exchange of practices in the field but also adding up value to them with additional viewpoints. Universities are able to use elaborated training content in some of their courses. As a result knowledge for privacy and personal data protection became popular and accessible. By attracting organisations from the NGO sector all main players are included in the network.